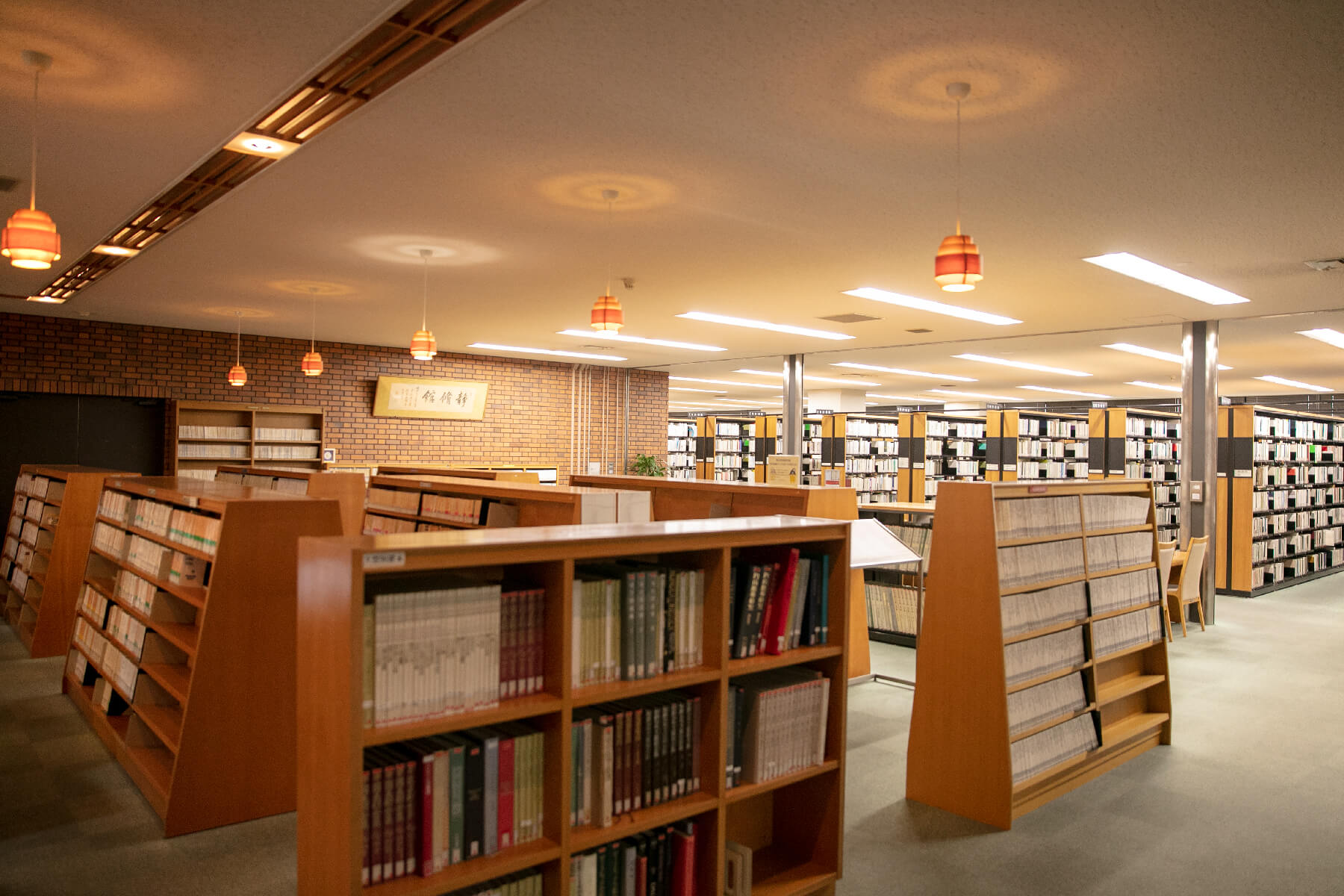 A spacious campus and a support system designed for individual researchers
As the oldest of Kyoto University's three campuses in Kyoto Prefecture, the Yoshida Campus is filled with buildings that echo the University's history and tradition, and which go back to its founding. Upon passing through the main gate, one stands before the Clock Tower with its distinctive white face, the majestic camphor tree that appears on the University's emblem stands in stately silence before it.
The Clock Tower is on what is called the Main Campus. Together with Higashioji Street, which faces the West Campus and Higashiichijo Street on its south side, it forms the boundary of Yoshida-South Campus, the site of many school buildings and facilities. Additionally, just beyond this area is the North Campus, which includes the Faculty of Agriculture, the Faculty of Medicine, hospital, and the Faculty of Pharmaceutical Sciences. These all come together to form a broad campus on the scale of a small city. Students and faculty members traveling back and forth on bicycles is a common sight on the spacious campus grounds.
"Researchers working under the International Japan Research Fellowship belong to one of the University's graduate schools or research bodies. Many recipients perform research at the Institute for Research in Humanities, Graduate School of Letters, or the Graduate School of Human and Environmental Studies," explains Yuka Yano of the International Service Office, Planning and Information Management Department, Kyoto University. "The research environment that we provide to every guest researcher includes access to campus libraries as well as access to and use of the University's online network."
At the center of the campus sits the Kyoto University Library with a collection of some one million volumes. Kyoto University has around 50 libraries and reading rooms, and researchers can use the Kyoto University Library database to request books, documents, and the like from the University's other libraries. The first floor also includes the Learning Commons, a space for conducting group work sessions and discussions. It is a place where young researchers conduct mini-lectures and where students and researchers engage in stimulating exchanges with one another. The third floor includes the Media Commons, which holds the library's audio-visual resources, common study rooms for groups to engage in relaxed discussions, and study cubicles for concentrating on study alone.
Other specific research support varies depending on the faculty and research office hosting the researcher.
"One example," says Yano, "is that a research lab provides a position to the researcher and allows full access to documents and computers. Other kinds of support include exchanging ideas with graduate students and faculty members working on the same topic, conducting periodic meetings and participation in research conferences for those interested in doing so, and interviewing local people and the like, including providing an interpreter when necessary. The general policy is to allow the visiting researcher to freely perform research with the individual host faculty providing support appropriate to the researcher's particular research topic and situation."
Media Commons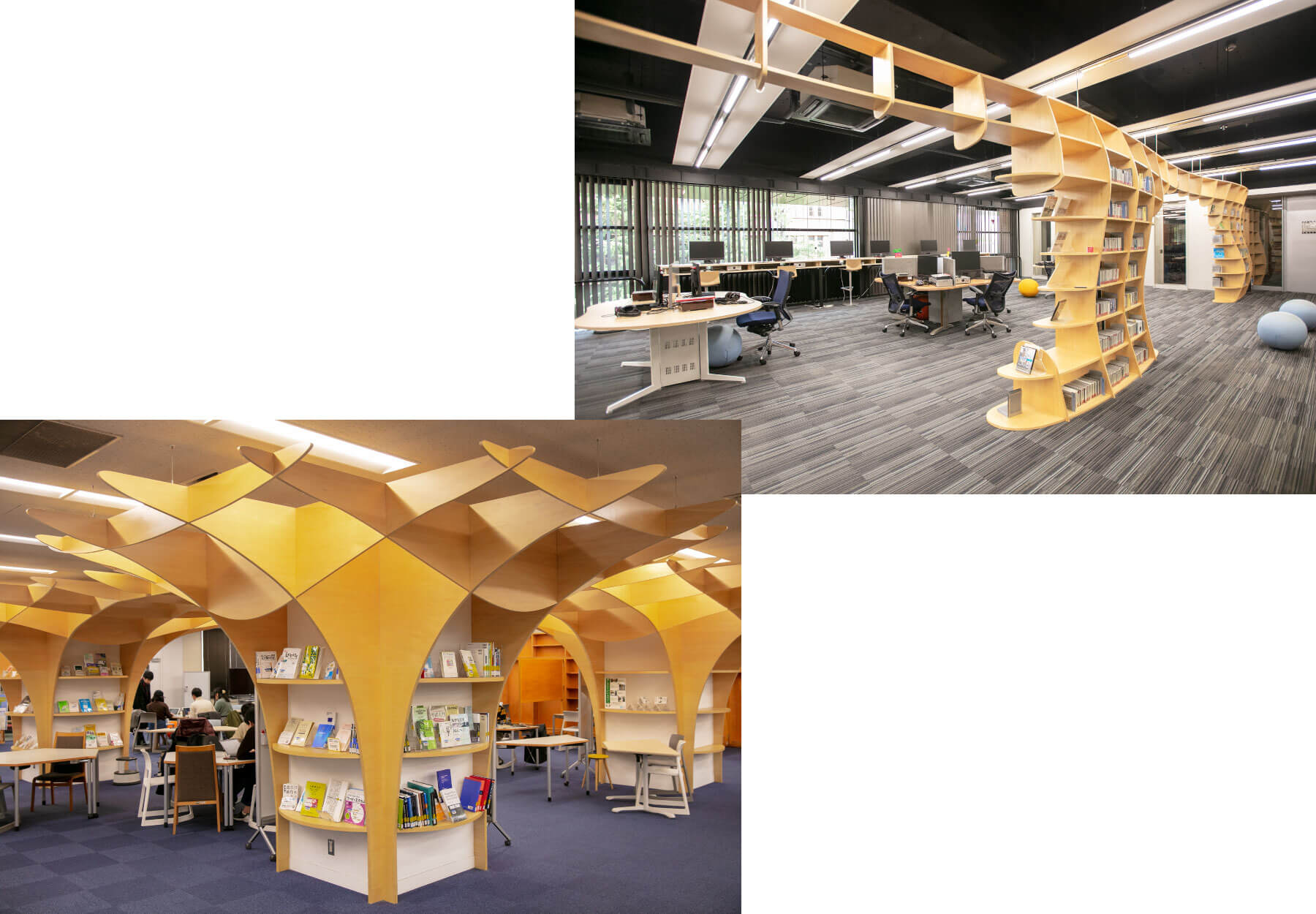 Learning Commons
Yoshida International House: A Home for Visiting Individuals and Couples
So, what is life like at Kyoto University?
"The University has a CO-OP for purchasing stationary and other goods. Visiting researchers can also purchase books and receive a 10% discount when they become CO-OP members," say Yano. The biggest of the CO-OP stores on the Yoshida Campus is Shop Renais on the West Campus. The first floor of this spacious store sells suits, books, and other goods, while the second floor is a cafeteria.
The Co-op Central Cafeteria is located near the Clock Tower, in the basement of Research Building No. 8. "The Central Cafeteria was recently remodeled. It has lots of tables for dining, so a person can dine at ease, even when having to dine alone due to scheduling conflicts or for some other reason. The Campus has other cafeterias, each with slightly different menus as well, so there are all kinds of places around with something good to eat and where students, faculty, and researchers can go to relax and take a break," says Yano.
Many foreign researchers and exchange students who live on Campus stay in Yoshida International House on Yoshida South Campus. This new building built in 2013 has an auto-lock resident entry and accommodations for both individuals and couples, with three types of barrier-free rooms. Accommodations for visiting researchers are on the fourth floor, with 16 rooms for individuals and 4 rooms for couples. Researcher accommodations have a television, refrigerator, bed, desk, and other furniture and appliances, and rooms for couples also have a washing machine. Additionally, every room has wireless LAN access. Every floor has a common lounge, linen room, and laundry room, thus providing a comfortable living environment, even for a limited period of time such as one year.
"Since it is on-campus, residents can quickly return to their lodging from their research and the like even if it's late. An environment for concentrating on research and study makes Yoshida International House extremely popular among researchers and exchange students. When foreign students and researchers rent general housing, they need a guarantor, and they also have to deal with the trouble of learning about garbage disposal and other day-to-day rules, but at Yoshida International House they don't need to worry about such things," says Yano.
The length of stay at Yoshida International House is at least one month and up to one year. The number of rooms is limited, so it is not possible to accommodate everyone who applies for accommodation but, according to Yano, Hakuho Fellowship recipients precisely meet the resident requirements, so those who are interested should apply through their faculty sponsor. There are in fact fellowship recipients who have stayed there in the past.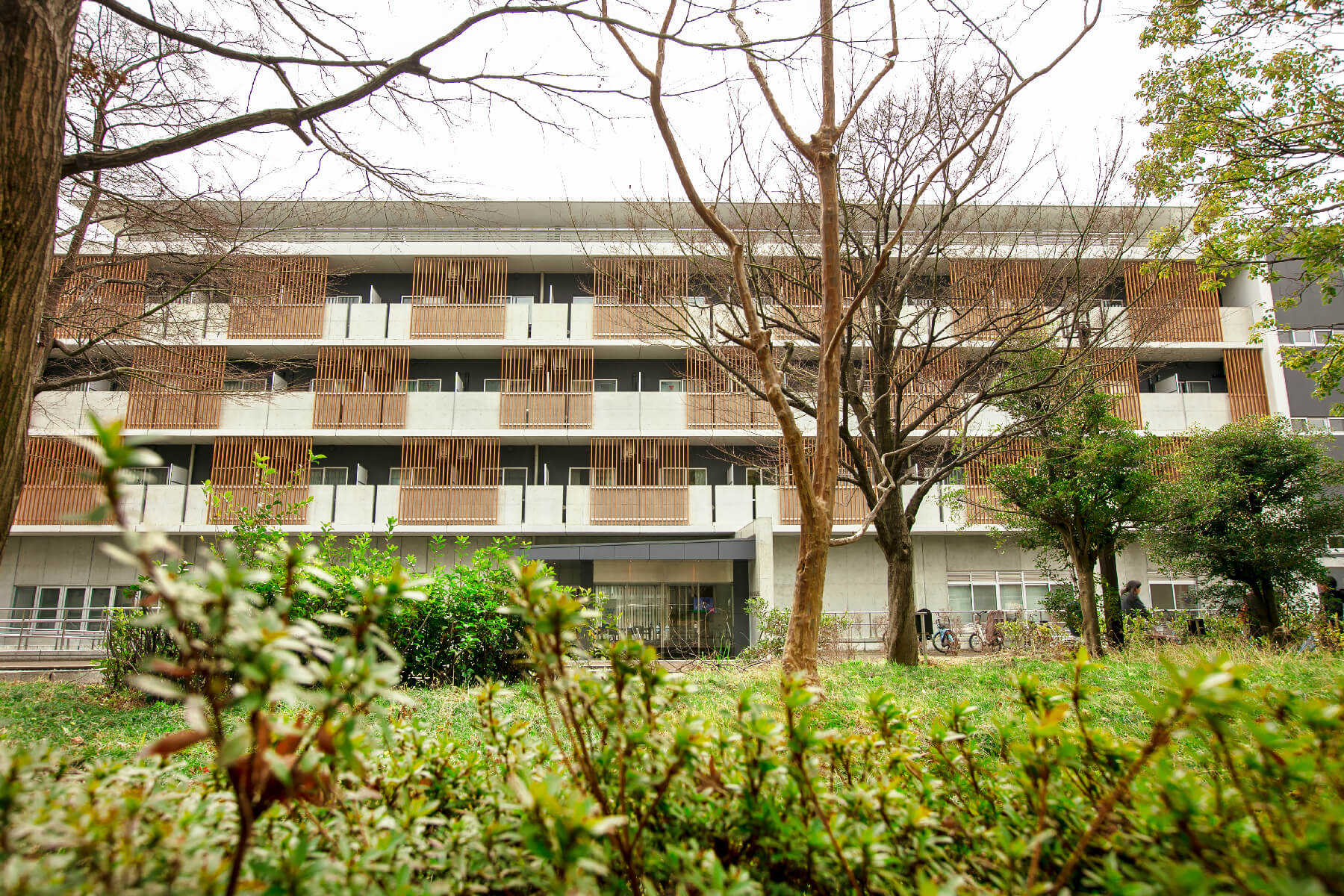 Meet Top-class Researchers and Enrich Your Research
Kyoto University strives to educate with a global perspective, promoting international research, and to that end, every year the University accepts more than 2000 foreign exchange students and more than 1000 foreign researchers. An excellent administrative organization supports the University's ongoing effort to be an international university.
The International Affairs Office, Planning and Information Management Department to which Ms Yano belongs is responsible for administrative duties related to international programs and aid, like the Hakuho Fellowship. The support the International Service Office at Yoshida International House provides to exchange students and researchers and to their families coming to Japan includes processing visas and searching for accommodations.
"Most of the preparations for fellowship recipients by the International Service Office involve matters before their arrival to Japan," says Yano. "If a fellowship recipient has a daily-living issue or some other problem after they begin their research activities at Kyoto, they rely on their close relationships with the faculty in the institute and the administrative staff of the department that accepted them. Kyoto University has a successful record of accepting thousands of overseas researchers, and I think the faculty and administrative staff hosting these researchers understand the process quite well, so I hope recipients will seek their advice without reservation."
Moreover, Yano has this to say about the advantages of performing research at Kyoto University:
"As one of Japan's leading universities, Kyoto University is host to many people from all over the world undertaking all kinds of research. One thing that makes the research environment exceptional is that it consists not just of Japanese but includes people from many different countries and is in a setting surrounded by nature. What's more, Kyoto is home to many other universities and research bodies besides Kyoto University. This provides ample opportunity for interaction with researchers at these other universities and research bodies. Of course, for anyone interested in Japanese culture, living in a city steeped in history and tradition like Kyoto will be a fascinating experience."
Finally, Yano has a special message for overseas researchers who intend to apply for a Hakuho Fellowship: "I hope that during your six month or one year stay you will enjoy Japan by experiencing all kinds of things besides your research. Our organization is here to support making your time in Japan enjoyable."