Kinugasa Research Organization: The Campus Research Body Umbrella Organization
The Kinugasa Research Organization is the umbrella organization for the research institutes and centers on the Ritsumeikan University Kinugasa Campus. Koichi Hosoi, who has been the Organization's Director since April 2018, describes its role as follows:
"Kinagasu Campus is the University's oldest campus and home to departments covering a wide range of disciplines, from the humanities and law to the social sciences, international relations, and visual media. As the University has grown, not only has the number of departments increased, the number of research institutes and centers have steadily increased as well. Thus, it has become necessary to manage these institutions from a broad perspective rather than to have each research body operate on its own. For example, how do we build a common research foundation, and how should the University cultivate young researchers? To address these issues, each campus has an umbrella organization encompassing its various research bodies. At Kinagasu, the Kinagasu Research Organization was founded in 1998 to fulfill this role."
Currently, the Kinugasa Research Organization consists of the following eight research bodies: Institute of Humanities, Human and Social Sciences; Institute of International Relations and Area Studies; International Institute of Language and Culture Studies; Institute of Human Sciences; Art Research Institute; Institute of Disaster Mitigation for Urban Cultural Heritage; Shirakawa Shizuka Institute of East Asian Characters and Culture; and Institute of Ars Vivendi. Additionally, the Kinugasa Research Organization is an umbrella organization for several research centers conducting unique research within limited periods of time: Ritsumeikan Center for Korean Studies; Research Center for Intercultural Phenomenology; Ritsumeikan Center for Game Studies; Research Center for Pan Pacific Civilizations; Research Center for Shuichi Kato and the Japanese Contemporary Thoughts; Research Center for Financial Gerontology and Finance/Legal Education, Ritsumeikan University; Research Center for Social Studies of Health and Community; and Creative Media Research Center.
The campus' cutting-edge research also includes the Art Research Center (ARC), which has attracted the attention of researchers both inside and outside Japan. Besides a collection of ukiyo-e and other art, the Center is undertaking a liberal arts-science cross-disciplinary digital archiving project that includes the participation of researchers in scientific fields. "Digital archives are useful in all kinds of ways and can be applied to all kinds of research both in Japan and abroad," says Hosoi, who is also the Center's director. "Performing research on classic Japanese texts has always had a number of formidable hurdles, such as reading characters written in cursive-style and identifying signatures and seals on paintings and calligraphy. Our University has taken a leading role in creating a digital archive that is making it possible to analyze and identify these cultural resources with deep learning. Being able to utilize image analysis, associative retrieval, and other information technology satisfies a variety of research needs and dramatically reduces the barriers that impede research. Moreover, being able to freely make use of digital archive data and images makes language barrier-free research possible, even when comparing and analyzing artistic expression and technique. As researchers in Japan and abroad steadily embrace the "digital humanities" revolution in the conventional humanities, in Japan, Ritsumeikan University has been recognized for its high-level contributions to the methodology and application of this new research approach."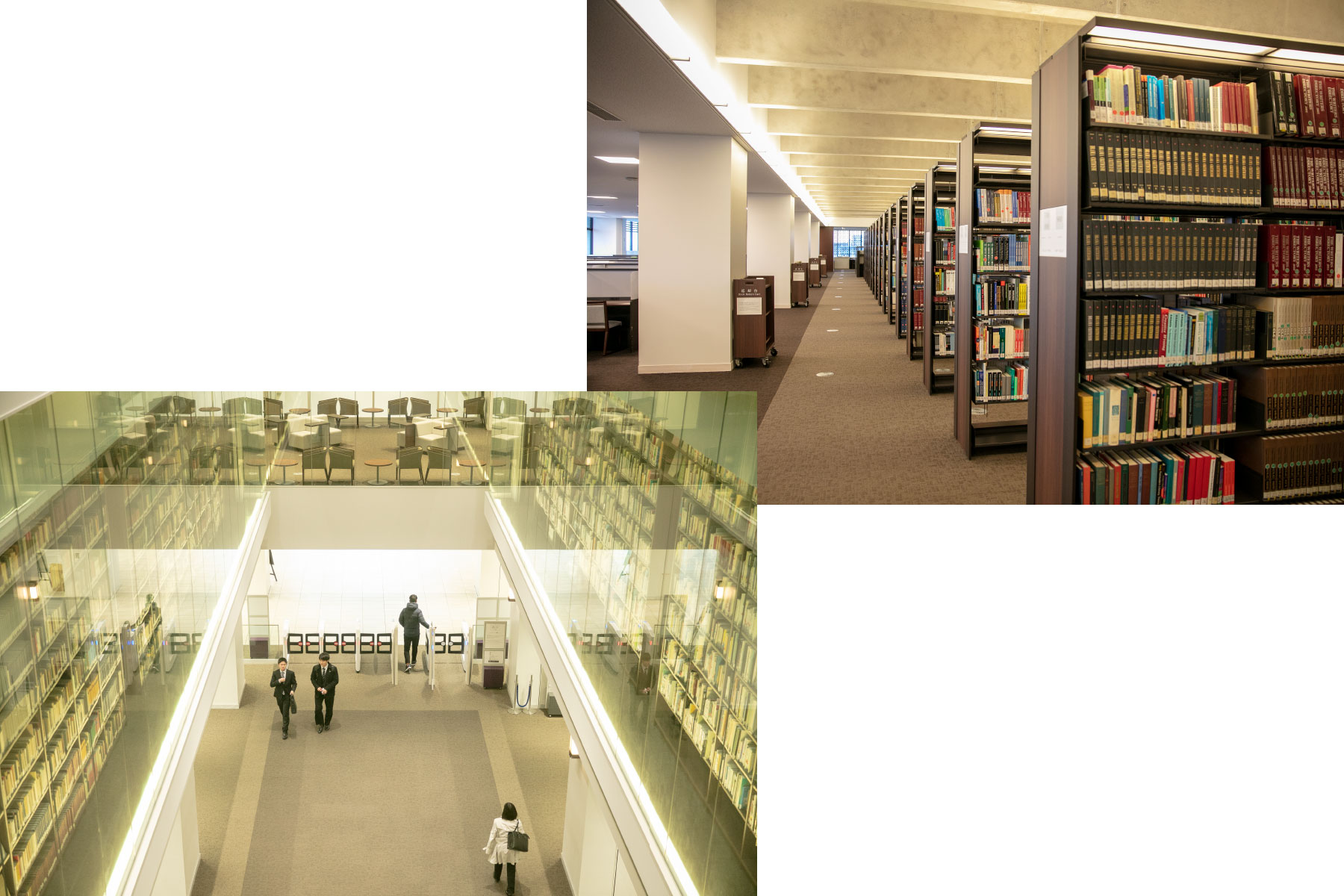 A Rich Research Environment Immersed in Japanese Culture, Including the Character of the Community Around the Campus
The Kinugasa Research Organization's wide-ranging research activities range from traditional Japanese culture to advanced research and draw some 500 researchers from Japan and abroad to the campus every year. As a Hakuho Fellowship receiving organization since 2015, the Organization has welcomed researchers from countries all over the world specializing in Japanese language studies and written communication, Japanese film, and Japanese language education in their home countries.
Researchers invited to ARC as "Visiting Collaborative Researchers" and for other roles collaborate with professors in charge of research, participate in their seminars, and collaborate with researchers at other area universities for a period of six months or one year. Ritsumeikan University Kinugasa Research Office staff help provide a supportive research environment for researchers from abroad. "Research requires access to the library and to the University's online network as well as access to the joint research lab," says Yuko Watanabe of the Kinugasa Research Office.
The Hirai Kaichiro Memorial Library on the Kinugasa Campus was completed in April 2016. The library's document collection spans one million volumes, mainly in the humanities and social sciences. The library also includes Ritsumeikan's unique collection of valuable papers associated with Kinmochi Saionji and Kojuro Nakagawa and the library of the late kanji and Chinese classical literature scholar Shizuka Shirakawa. Additionally, the library is a fully-equipped facility that includes an automated system equipped with the latest technology that enables materials to be borrowed simply by passing through the gate, a media editing room for editing video, a conference room for presenting research findings, and more.
The East Plaza of the Kinugasa Campus features an invigorating grassy lawn where students and researchers can relax. The West Plaza's rows of cherry blossom trees and wisteria provide a place where researchers can feel the passing of Japan's beautiful four seasons as they devote themselves to their studies. What's more, the area around the Kinugasa Campus is filled with some of Japan's most well-known temples and cultural treasures, including Kinkakuji Temple, and possesses enormous appeal as a region steeped in the history and culture of Kyoto. "Visiting researchers include many who look for a place to live on their own. There is a guest house as well as rooms available in family homes, but many researchers have their own network of research colleagues and the like, and I understand that in many cases they will rent and live in a place such as an old traditional townhouse. Before long they get a bicycle and are going all over Kyoto. Everyone enjoys life in Kyoto," says Yuko Watanabe.
"The Kinugasa Campus is located right in the middle of the route for Kinkakuji, Ryoanji, and Ninnaji. I am a graduate of Ritsumeikan University, and in my student days it had the feeling of a campus situated in a natural environment at the foot of Kinugasa Mountain. Today it has become an area where some one million foreign tourists walk from Kinkakuji through Ritsumeikan on their way to Ryoanji and Ninnaji every year. I think that it is a very satisfying research environment for any researcher interested in Japanese culture and society," says Director Hosoi.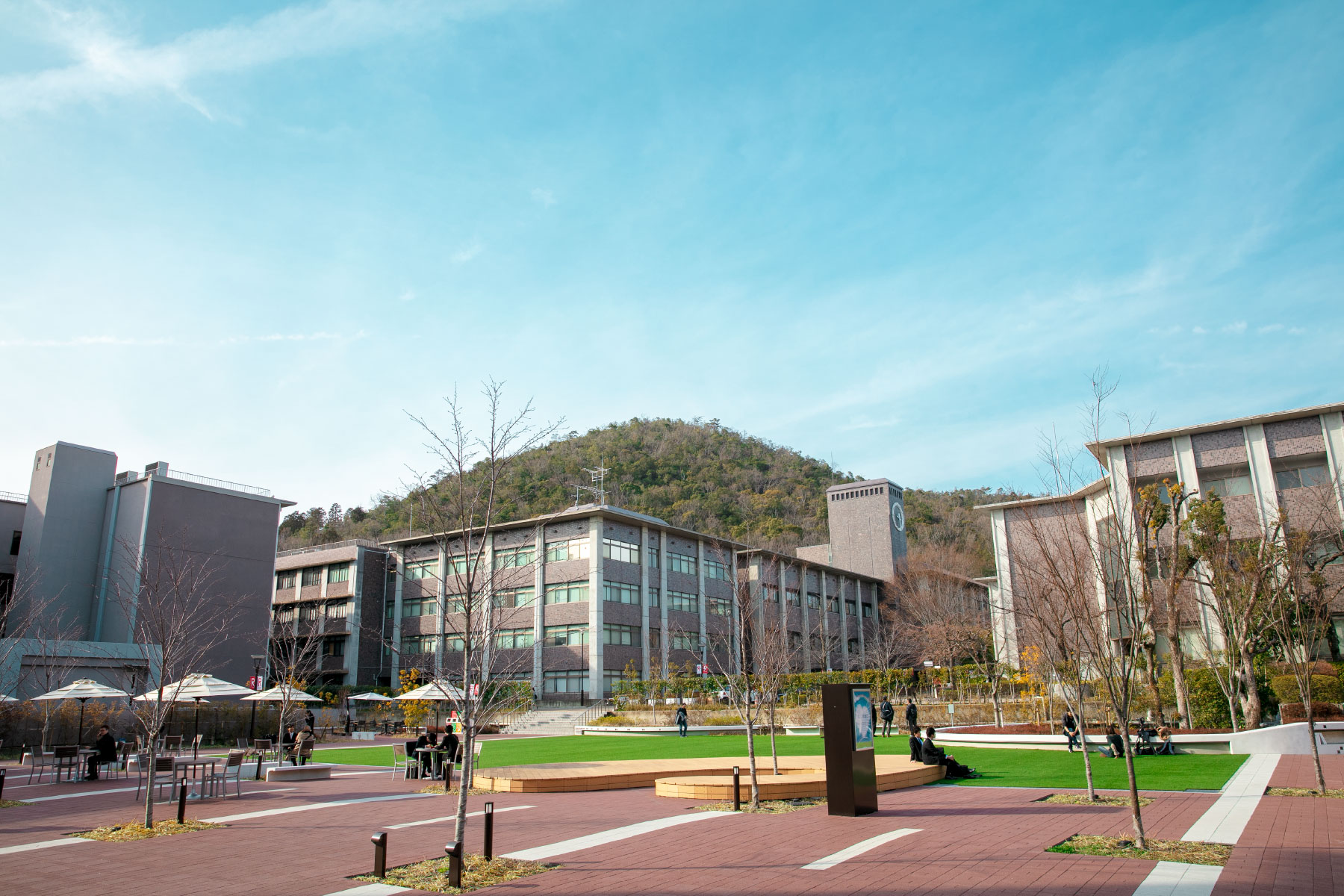 Experience the unique research of Ritsumeikan while enriching your own and present it to the world
Director Hosoi, the digital archive's leading authority on Japanese culture and game research and a scholar who has worked closely with overseas researchers, has noticed a change in Japan studies overseas in the last several years: "The number of courses on Japan and departments devoted to research on Japan at overseas universities and research bodies grew in the 70s and 80s, but most recently the more traditional fields of ukiyo-e, kabuki, and kimono are not attracting students and instead the number of students interested in manga, anime, games, and the like has increased dramatically. Some people seem to think this is a tremendous loss, but I think it is just a different way to become fascinated by Japan."
At one time, traditional art forms like no, kabuki, and ukiyo-e, provided foreign students and researchers with their first exposure to Japan, and departments with courses specializing in this kind of traditional culture correspondingly increased, but it is Hosoi's view that if games and anime stimulate the interest of young people in Japan it should not be seen as a problem if that interest inspires someone to study Japan. "I don't care what the initial gateway to research is, whether it is games by Nintendo—a company founded in Kyoto—or manga, or whatever form it may be. Seen this way, a focus on emoji as a type of kanji or hiragana character is an interesting approach. I want people whose interest stems from these kinds of things to get into Japanese studies, and if they go on to do truly deep research on Japan—for example on Japan's culture and art, language and region, history and thought—all the better. This is the kind of path to research we want to create."
The major role of the aforementioned digital archive in expanding the range of interest and activities of researchers in Japan and overseas is one example of this approach. A digital archive makes it easier to handle data and makes it possible to collaborate with researchers in countries all over the world via Skype, even on research that in the past would have required coming to Japan. At the same time, the digital archive has also greatly stimulated interaction between people still very much in the analog world with their more digital colleagues. "While foreigners come to Japan to learn how to digitally archive the cultural assets of their own country, recently it is becoming more and more common for Japanese researchers to go overseas to assist in the digital archiving of cultural resources. This development is stimulating the participation of less computer-literate people in this digital archiving effort. This includes Ritsumeikan University, where young people are leading interpersonal interaction and collaboration with researchers at many of the world's leading research centers, including the British Museum, the Sainsbury Institute for Study of Japanese Arts and Culture, and the Indonesian Institute of Sciences."
Today, people with an interest in a particular topic or field are collaborating seamlessly on research and forming deeper bonds regardless of their country or region, says Hosoi: "So, the point is not only to bring many researchers from overseas here to perform research. The type of research that they are able to pursue here is also very important. I want to encourage overseas researchers to learn about the unique research of our University, and I invite them to come here to undertake research with all kinds of people and then present their accomplishments to the world. We intend to inform as many people as possible about the research going on at Ritsumeikan University."