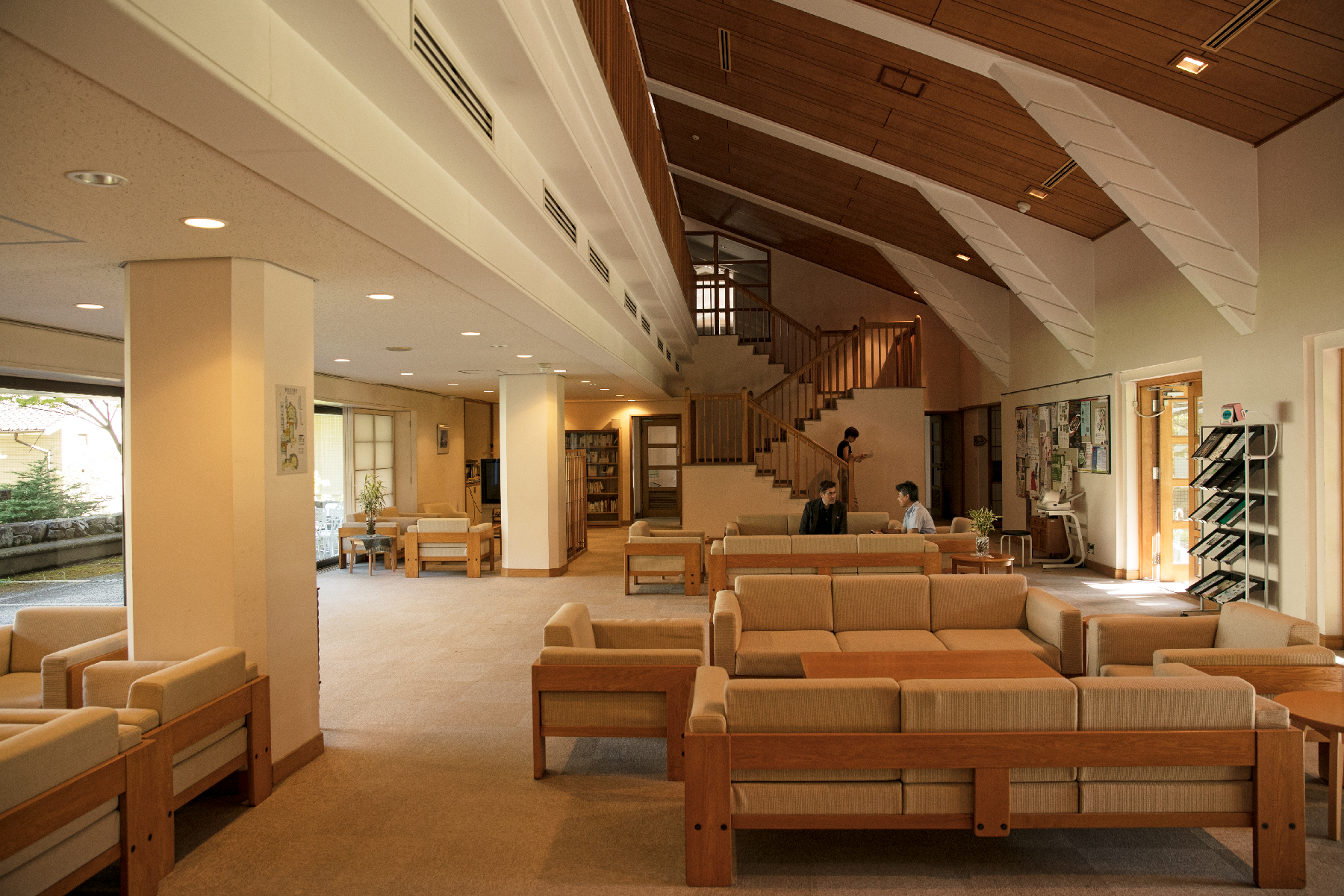 A Significant Base for Supporting Global 
Japanese Studies
The International Research Center for Japanese Studies ("Nichibunken" for short) was founded in 1987 for conducting integrated research into Japanese culture, and for supporting research and cooperation among the world's Japan scholars.
1987 was the peak of the bubble era in Japan. How had Japan modernized, developed, and gained economic power in such a short time? In order to identify the cultural traditions that made it possible, Japanese studies took off around the world. The establishment of Nichibunken fulfilled the recommendations of scholars who wanted to be able to research their own country from a broad standpoint, and who considered that an institute was needed to convey true Japanese culture and history to the world. Since then, research on Japanese culture has been conducted at the institute from international, interdisciplinary, and integrated perspectives by both local and overseas scholars, and research results are disseminated globally through publications, seminars and symposia.
One of the most important missions of Nichibunken has been to support the research of foreign scholars. Japan scholars are invited here from around the world, and the institute supports their research.
"For foreign scholars, we have both foreign scholars directly employed by Nichibunken, as well as the visiting scholars funded by external research institutions, totaling about 50 people per year," says Yoshinobu Nagatake, who supports foreign scholars as Nichibunken's Research and Cooperation Manager. The exclusive accommodation for researchers on campus, called Nichibunken House, set amid the lush natural surroundings of Kyoto's Mount Ōeyama, enables the researchers to focus on their work.
"The core of promoting global Japanese studies is close academic collaboration between invited foreign scholars and Nichibunken's teachers as well as local and foreign researchers. The common room which connects the research offices and library encourages researchers to discuss frankly and share information, thus deepening relationships," says Nagatake. Kazuhiro Takii, who supports foreign scholars as the advising professor to visitors, adds his own observations: "Research colleagues can meet in the common room and, without having to make an appointment, can ask each other how things are going and enjoy a friendly discussion."
Takii continues: "While talking over coffee, we happen on new research ideas, and exchange useful information with each other rather than becoming wrapped up in our own research. This space encourages natural and direct communication among colleagues."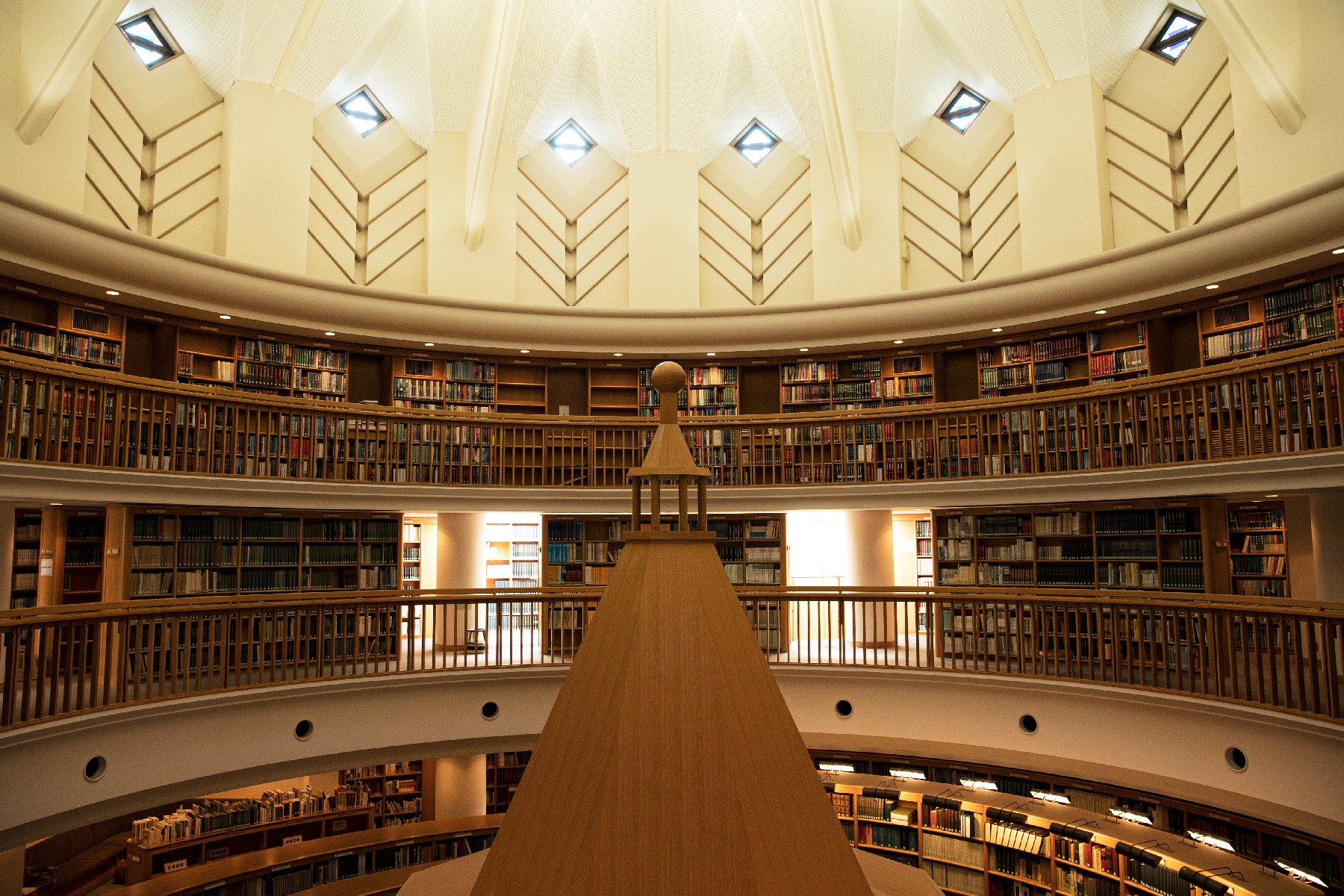 Joint Research Where Scholars Deepen Each Other's Perception
One of the signature activities of Nichibunken's work is joint research. Most foreign scholars visiting Japan do not focus solely on their personal research, but conduct joint research with other researchers from different fields and nationalities.
"This year's theme can be found on the prospectus page (http://www.nichibun.ac.jp/pc1/en/about/prospectus/). Since our establishment, we have been conducting joint research on a wide range of subjects from a global perspective. A single theme provides the basis for exchanging views between colleagues from many different areas, and by examining many perspectives, we are able to deepen each other's perception," says Nagatake. Each theme is developed for roughly 3 years, and the research findings are disseminated through publications as well as presentations at international conferences.
Professor Takii is currently conducting joint research with invited overseas scholars for a project entitled "Approaching Meiji Japan from the Perspective of a Comparative History of Civilizations."
"We each specialize in different fields, but they are all covered through the same era, so we each approach the Meiji era from our own perspective. Our objective is not to clarify the history of the citizens of a particular nation, but to recapture the Meiji era within the histories of the various civilizations built up by mankind," says Professor Takii.
The library, which serves as a base for research, is another of Nichibunken's strong points. "The library holds many collections of foreign books relevant to Japanese studies, as well as old photos, maps, DVDs, CDs, and other audiovisual materials," says Nagatake. As he suggests, the concentric circle design of the library symbolizes Nichibunken. Library staff are able to respond to inquiries regarding a wide variety of research subjects, and identify the necessary materials and information by talking with researchers. Materials not found in the library can be borrowed from other libraries and collections.
Many Events for Research Presentation and Interaction
At Nichibunken, the Nichibunken Forum, Thursday seminars, and evening seminars are held monthly and enable overseas scholars visiting Japan to present their research. The Nichibunken Forum is open to the public and is highly popular, with audiences sometimes exceeding 200 people.
"In order for members of the public to participate, the Nichibunken Forum is held in the center of Kyoto city, which is easier to access. The Thursday seminars and evening seminars are held at Nichibunken, where researchers share results and engage in lively discussion. In addition, lunch meetings with the director are held once a month, offering light-hearted discussion over meals. Nichibunken professors are often quite busy and can be hard to approach, so we are creating new venues where foreign scholars can interact with them," says Professor Takii.
Furthermore, three times a year, lectures and seminars are held in Tokyo in cooperation with the International House of Japan, and international conferences and symposia are also arranged to facilitate international dialogue. Time is allotted after presentations for questions and answers, which allow colleagues to spar freely and frankly and discover new viewpoints and directions.
"We will continue to invite foreign scholars and forge networks so that we function as an international research hub for Japan scholars," says Nagatake. "I hope that invited foreign researchers will engage in friendly competition with their colleagues and promote Japanese studies abroad."