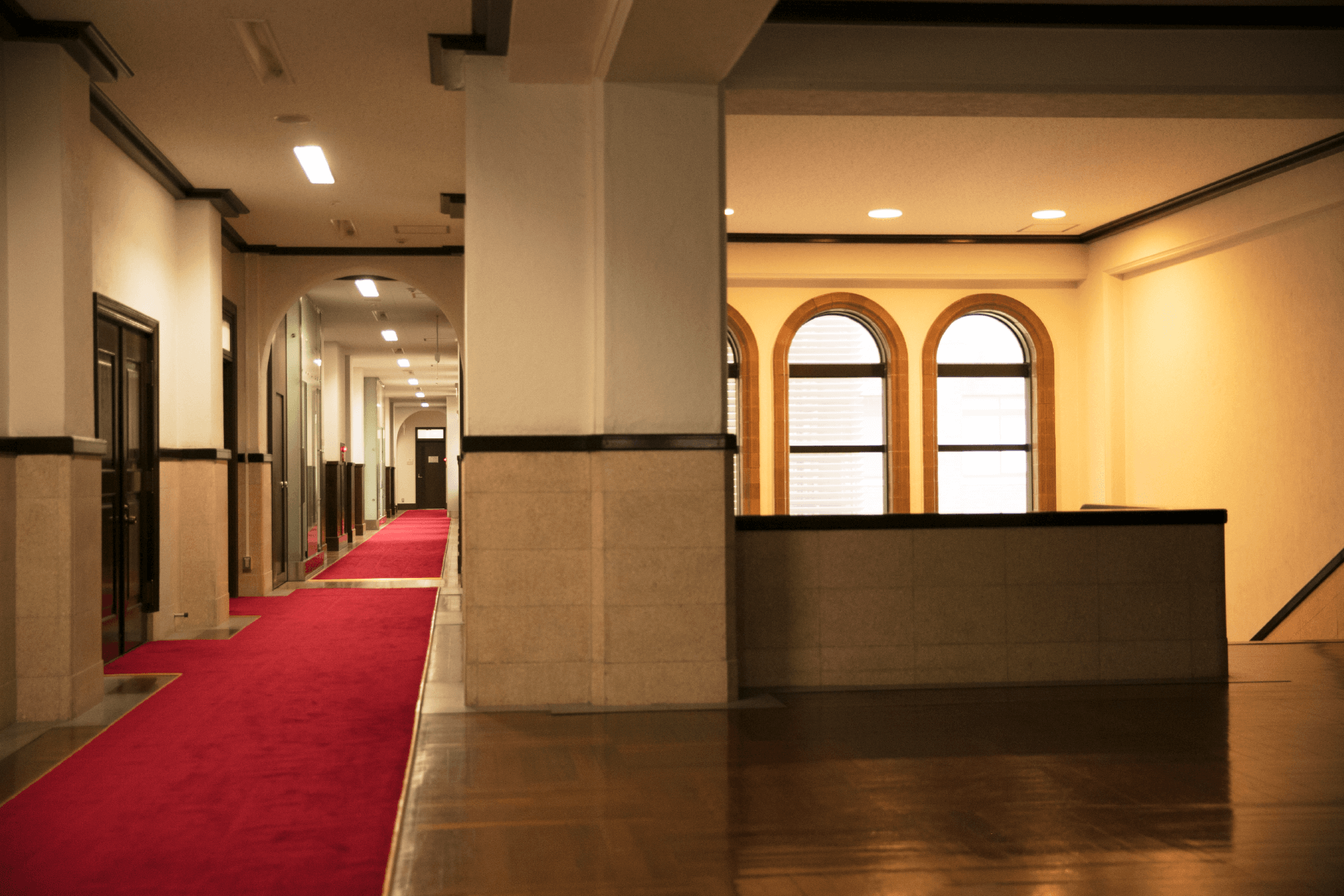 A Tradition of Women's Education: Japan's First Institution of Higher Learning for Women
Ochanomizu University dates back to 1875 when Tokyo Women's Normal School was established. The term "normal school" indicated a school for training elementary school teachers. In 1890, it became the Women's Higher Teachers College, training women to teach middle school, women's high schools, and other teacher colleges. As Japan's first institution of higher learning for women, it attracted women from across the country who sought a solid education. In 1949, the educational system was restructured, giving rise to the present Ochanomizu University. Founded in an era when it was difficult for women to travel abroad, for over 140 years it has produced a large number of educators and researchers who excel at an international level.
Ochanomizu University's greatest educational strength is its high-level curriculum taught in small classes. "Students get closer to their instructors, and we are able to counsel each student in a way that respects their individuality. During instruction, we ensure that students are able to ask questions of their teachers, and teachers can answer sympathetically.  Another strong point of Ochanomizu University is that our students are serious and enthusiastic, and they accept their teacher's advice and work hard to apply it," says Professor Shin Moriyama of the Graduate School of Humanities and Sciences, the professor in charge of this fellowship who answered our questions. Professor Moriyama, who has engaged in and studied Japanese education at universities overseas, was impressed upon returning to the university from overseas by the students' interest in Japan's finest traditions. "When people talk about Japan, subcultures such as anime and manga draw the most attention, but we have official student organizations here for traditional Japanese culture such as dance, koto, poetry, tea ceremony, flower arrangement, archery, Noh, and kyogen. I was surprised to see that young students actively enjoy such traditional culture even today."
The campus is close to the major train stations of Ikebukuro, Shinjuku, and Tokyo, and also other public and private universities and educational and research facilities, making it an ideal location for research. The campus has many traditional features including the rows of ginkgo trees that are a symbol of the university, as well as the main hall, lecture halls, the attached kindergarten, and the main gate, which is registered as a national important cultural property. Set amid these is an exceptionally modern building: the university library, completely rebuilt in 2018. With over 700,000 books and 11,000 electronic journals, language learning materials and audiovisual materials, ranging from childhood education to gender studies, it offers valuable materials.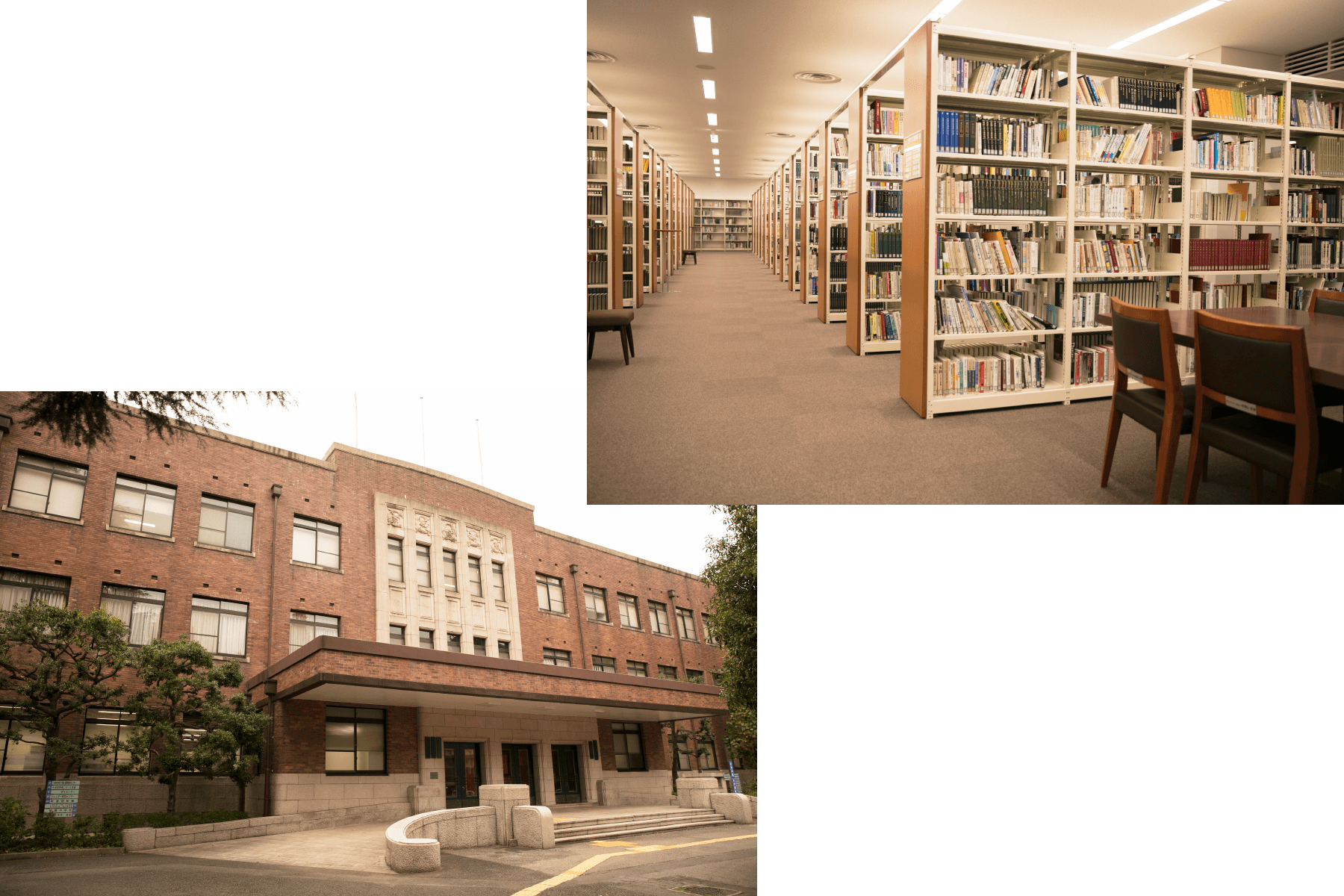 Promoting Global Education, Building Talent on the Basis of Internationalism
When the national universities were incorporated in 2004, Ochanomizu University adopted the motto of "being a place where all women motivated to learn can realize their dreams." While assisting women's education in developed nations, it also helps to train women leaders for the global era. To enable people with different cultures and values to understand each other better and develop through friendly mutual competition, the university has signed exchange agreements with 77 universities from 27 nations, creating a learning environment that transcends national borders.
Inside the school, seminars, various international forums, and joint international classes are conducted, connecting to overseas classrooms using teleconferencing systems, as well as exchange-style classes where Japanese and foreign students learn in the same English-language class. In 2017, the school welcomed roughly 400 students from overseas and 50 foreign researchers.
As a destination for our fellowship, Ochanomizu University's Comparative Studies of Societies and Cultures in their Graduate School of Humanities and Sciences trains specialists in Japanese language education who will go on to play a role in national and international educational institutions, and who will promote the acquisition and education of Japanese as a second language within Japan. This fellowship chiefly invites scholars who specialize in Japanese pedagogy.
Professor Moriyama says, "The visiting scholars have fitted in well, engaging actively in exchanges, participating in seminars with graduate students and joining combined international classes. They give and take with the students and learn together." These exchanges are not limited to fellow scholars, as researchers also contribute to the university's advancement of international relations, such as by arranging international exchange agreements with partner universities. Through this fellowship they are expected to continue to develop Japanese language education and expand the exchanges worldwide.
Foreign Language Education as a Means of Mutual Understanding
Professor Moriyama focuses on international exchange-type classes that actively conduct dialogue with Japanese speakers abroad, including a Japan-Korean University Students International Exchange Seminar conducted under an exchange arrangement with South Korea, a Multilingual and Multicultural Cyber Consortium composed of universities from eight countries, and an International Japan Studies Consortium, a combined international seminar which invites faculty and graduate students and staff from Japan studies departments around the world.
"Conducting dialogue is not simply a matter of good language skills. We aim to inculcate an international awareness in each student and raise a generation of talent suitable for the global age in its truest sense. In our teleconference-based classrooms, students talk about subjects they definitely don't want to discuss. For example, in our cross-cultural understanding class conducted at a South Korean university, we discussed the comfort women issue and the territorial disputes between our countries. While using the languages we have learned, we seek answers to the problems between our two countries through dialogue."
Recently, both South Korean and Japanese students have been reflecting on their views, interviewing each other, and considering together how they construct their identities and their images of each other. Given that all people are born equal, they consider at an individual level how they have been raised as Japanese or Koreans, and how they have come to contend each other today.
"At one point, foreign language education meant literally learning the language, but through international exchanges our sense of mission begins to change. I strongly feel that by meeting different people through foreign language education, we will find ways to live together in this world. To learn a language is to learn and understand the culture of its people. When we use language to understand others, we are able to transform a nationalistic and exclusionary identity into a more international thing. And the result of dialogue, or rather the dialogue itself, is one way of transforming confrontation into understanding. Foreign languages are the most valuable tool among such methods, so we treat language not just as a skill, but as a way to connect with others, and we aim to make Japanese language education a way of living together. We hope that researchers who are interested in the future of Japanese language education will come to Ochanomizu University, to learn together and consider the future of Japanese language education."