Research Report Meetings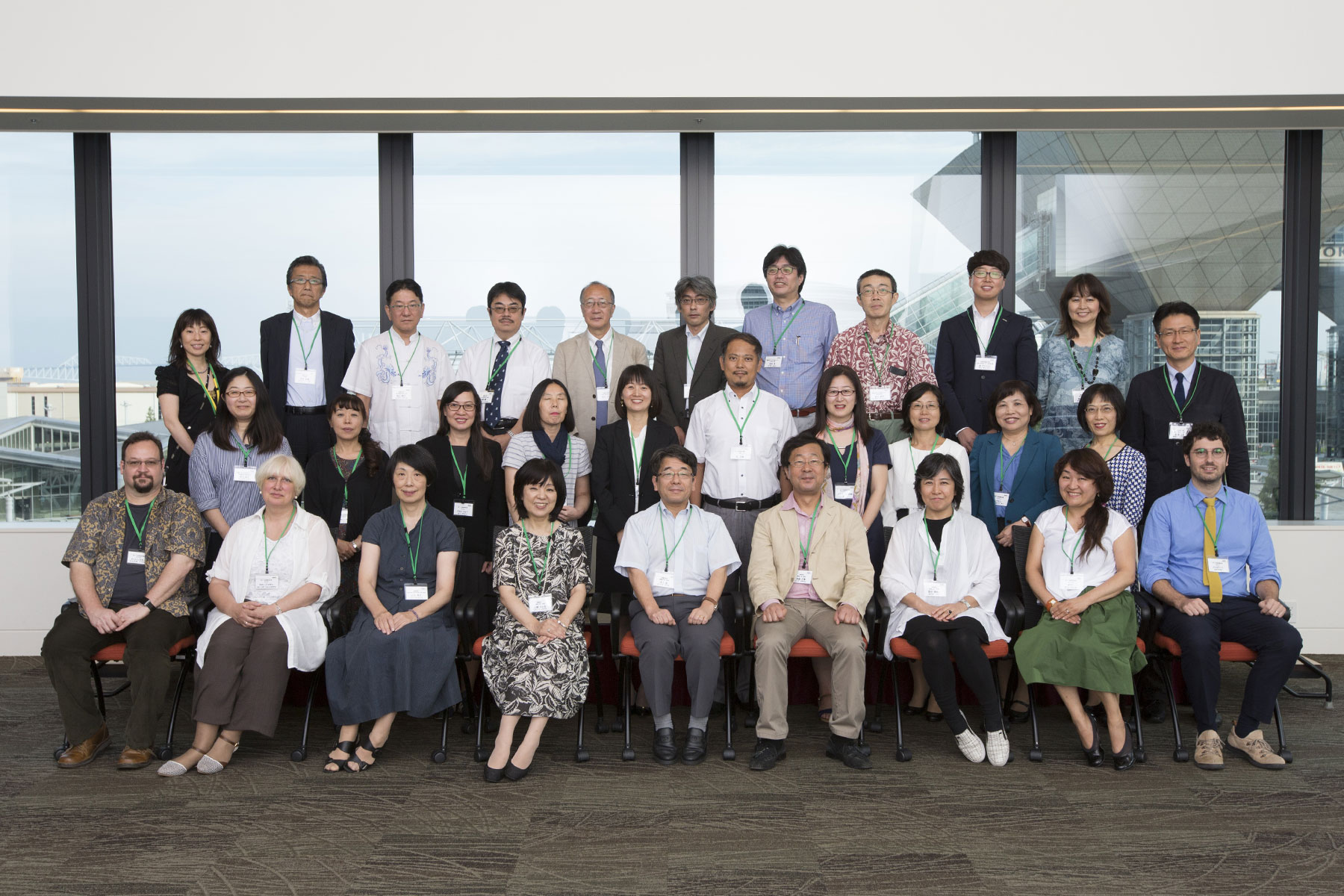 11th Fellowship Final Research Report Meeting (August 2017)
August 25, 2017 (Friday) from 10:00 a.m.
Tokyo Conference Center, Ariake
On the day of the meeting, four short-term second-round research fellows and seven long-term research fellows made their final research reports.
At the report meeting, the Evaluation Committee Chairman offered comments on each individual researcher, and a research recognition and exchange party was held after the research report meeting.
At the party, the Committee members and the researchers' receiving organization representatives joined in a lively exchange of opinions and information.
Presenters:
[Japanese language and Japanese language education research]
・GE Qian (China)
・Yurong (China)
・DAVAA Oyungerel (Mongolia)
・TSUKADA Kimiko (Australia)
[Japanese literature and Japanese culture research]
・NGUYEN Oanh Thi (Vietnam)
・NGUYEN Nhu Vu Quynh (Vietnam)
・KLOBUKOVA Natalia Fyodorovna (Russia)
・GERLINI Edoardo
・SHI Lishan (China)
・DZIESINSKI Michael Joseph (USA)
・BERLINGUEZ-KONO Noriko (France)