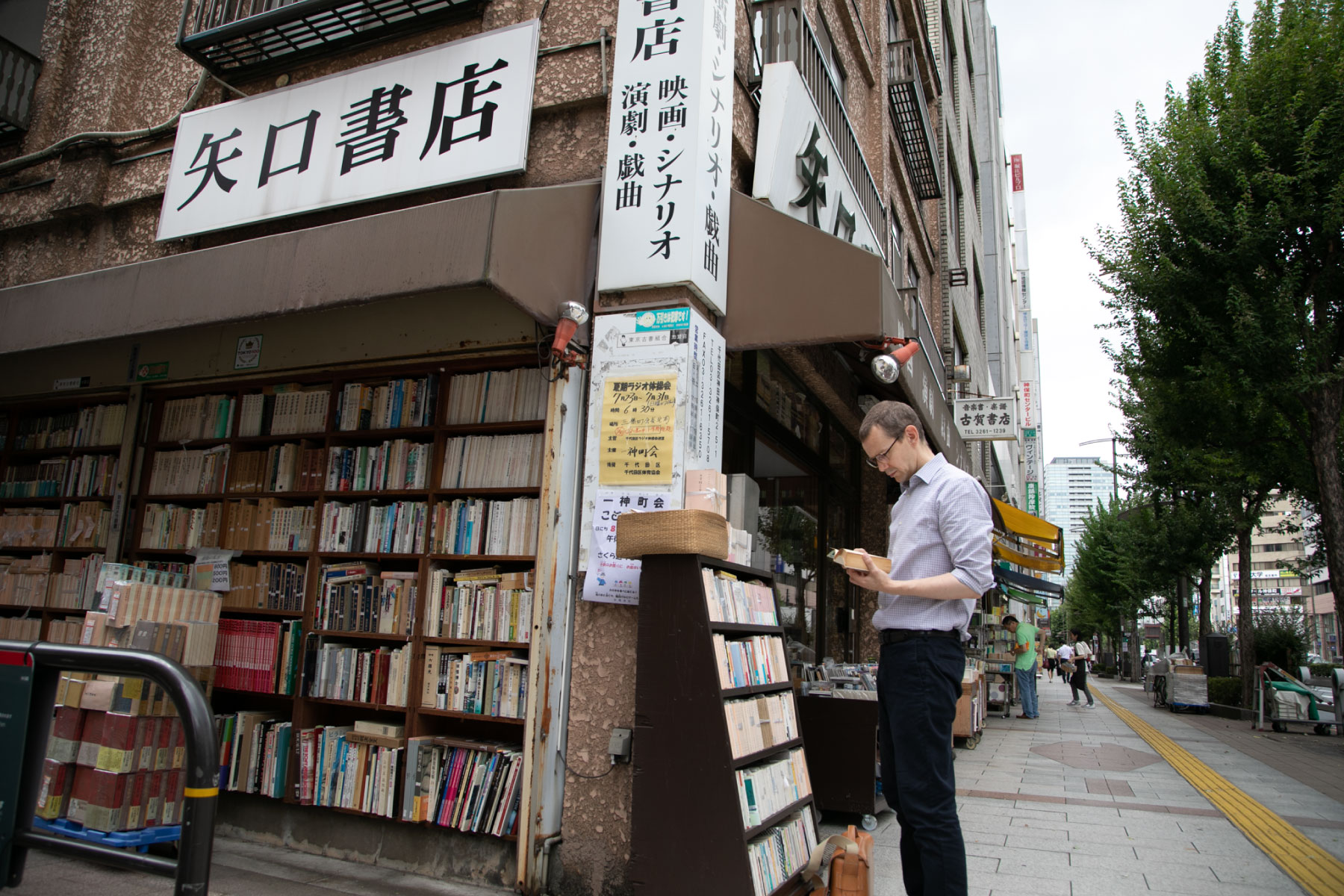 An important part of Japanese film history that has gone ignored
Why did you choose to focus on Japan's old independent films?
I think that Japan is the most active country in the world when it comes to independent films. Many directors who are famous now honed their skills in the world of independent films, and there are many examples of methods used in independent films having a major impact on how commercial films are made. There are also examples of films produced taking hints from independent films that became world famous, such as The Ring. However, in Japan, there has been almost no research on these films. It is not just that no one is paying attention; they are actually being ignored. I think there is sort of a discriminatory attitude toward them—a belief that they are not real films—so even libraries and archives do not handle copies of independent films. However, there is no mistaking the fact that independent films have had a major impact on media culture in Japan. This is why I wanted to research these films and give them a shape that anyone can see. This is one of the reasons I started researching independent films.
One other reason is that I wanted to make clear the fact that amateur productions were made before the expansion of digital technology. Now, it is common to upload videos that you have taken or text you have written on your smartphone and post it on social media or your blog for everyone to see. This type of amateur production has become popular because of the development of digital technology. However, in Japan, so-called amateur productions have been actively created in the form of independent films since the 1920s. The history of fanzines goes back even further. It is true that the development of technology has made an impact on media production, but if you consider the long history of analog technology, then technology is certainly not the only factor. By learning about amateur productions in the 20th century, I think that we can understand many things about the state of modern media.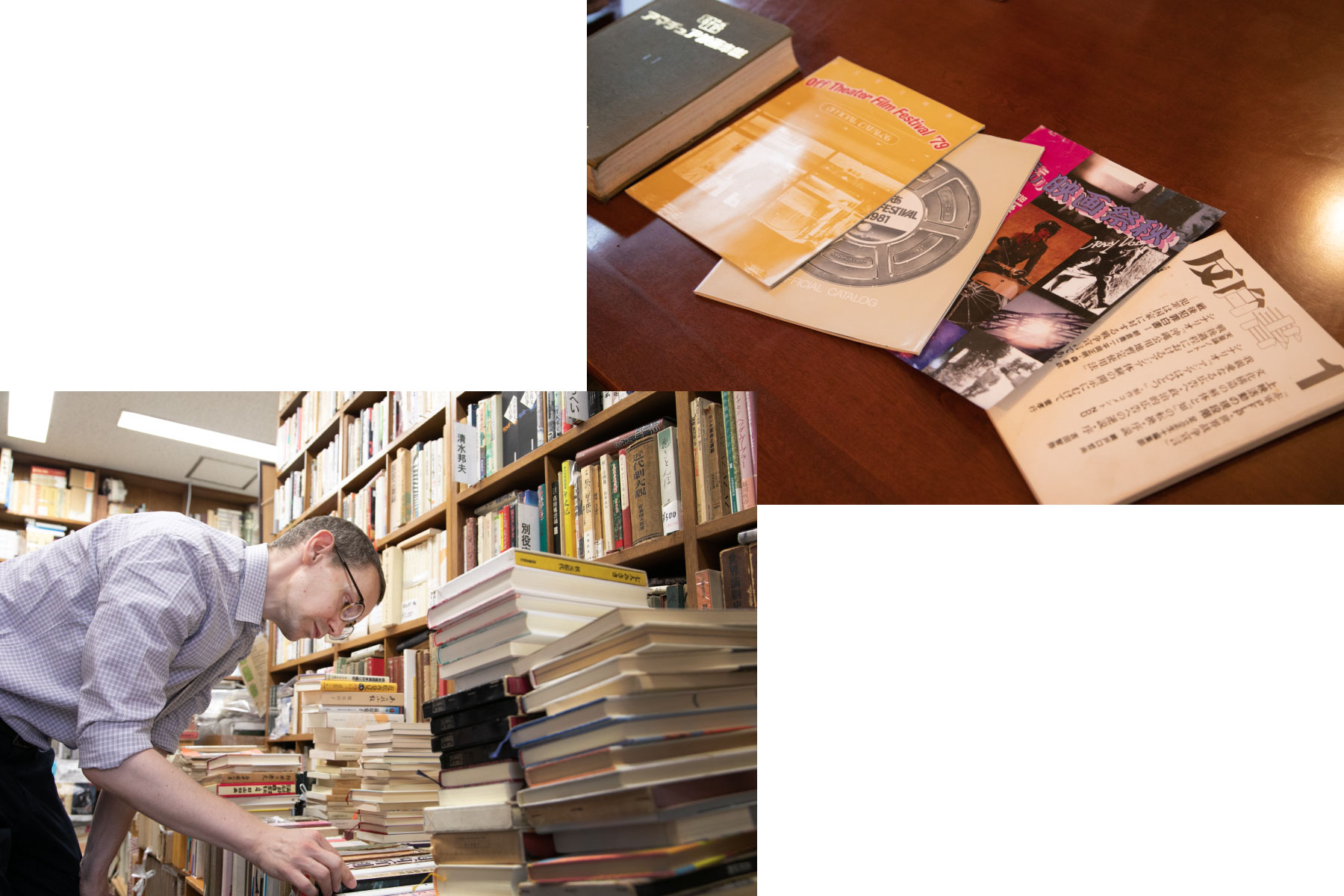 I was more interested in works that are actually watched in Japan, rather than prize winners.
Being born in America and raised in Germany, I expect that you found American and European films to be more familiar. Why did you take an interest in Japanese films?
That's a good question. In university classes, professors often discussed American and French films, but almost never dealt with Asian films. Sometimes they might feature a Hong Kong film, but they knew nothing about Japanese films.
However in 1997, Takeshi Kitano, Naomi Kawase, and Shohei Imamura all won awards at major international film festivals in Europe. This led to the screening of Japanese films directed by Takashi Miike and Kiyoshi Kurosawa. These films piqued my interest in Japanese films. When I started investigating, I found that over 500 films are produced every year in japan. They do not all have content like the works screened at European film festivals. Then I became interested in the sorts of films that Japanese people actually watch and the sorts of films that are actually being produced.
However, only a limited number of films were being screened, and even when I could find videos, most did not have subtitles. I wanted to watch Japanese films unconstrained, so I had no choice but to study Japanese and watch them again. This is when I started studying Japanese. Soon after, a Japanese film festival entitled Nippon Connection was held for the first time in Frankfurt. That was in the year 2000.
Did that festival only screen Japanese films?
That's right. The first time, 13 Japanese films were screened. I went to see them as an audience member, and contacted the organizer to ask if I could participate in the operation. I then worked as a program director for nearly 10 years. Nippon Connection became the largest Japanese film festival outside of Japan, going from screening just 13 films screened to 130 to 140 films. As the person selecting which works to screen, I watched 3 or 4 times that number of Japanese films per year, including short films.
So you were watching 400 to 550 Japanese films per year. What was your job at that time?
I was still a student writing my doctoral thesis. That's why I had so much time to watch films. My dissertation focused on the significance of three genres in Japanese film history: pink films, which appeared in the 60s; Kadokawa films, which appeared in the 70s; and V cinema, which appeared in the 1980s.
Of these 3 genres, the one watched by the most people would be Kadokawa films. There are many films among them that use novel and interesting techniques, including Psychic School Wars, The Girl Who Leapt Through Time, Sailor Suit and Machine Gun, and The Beast To Die. Some of their works were severely criticized by critics at the time, but in retrospect, many directors who went on to become famous later got their start with Kadokawa films, including Nobuhiko Obayashi, Shinji Somai, and Yoichi Sai. The intention of making something experimental and interesting—in terms of content—gets across well, so I took a deep interest in them.
Is that when you started taking an interest in independent films?
Of course it was the film festival that led me to get involved with independent films, because I knew that the film festivals also screened a large number of independent films—many of which are quite interesting. However, when the film festival started in 2000, young directors of independent films did not normally promote their own works overseas. In most cases, I actually had to go to Japan to negotiate a screening with them, asking "Won't you bring your work to the film festival?" Of course, in order to show them, we must add subtitles. The screening of independent films was very labor intensive. On the other hand, because it becomes easier to show your film at other film festivals once you have subtitles, for a certain period of time Nippon Connection served as a gateway to screening films at various overseas film festivals. Now everyone is actively working to show their films overseas, so the circumstances have changed.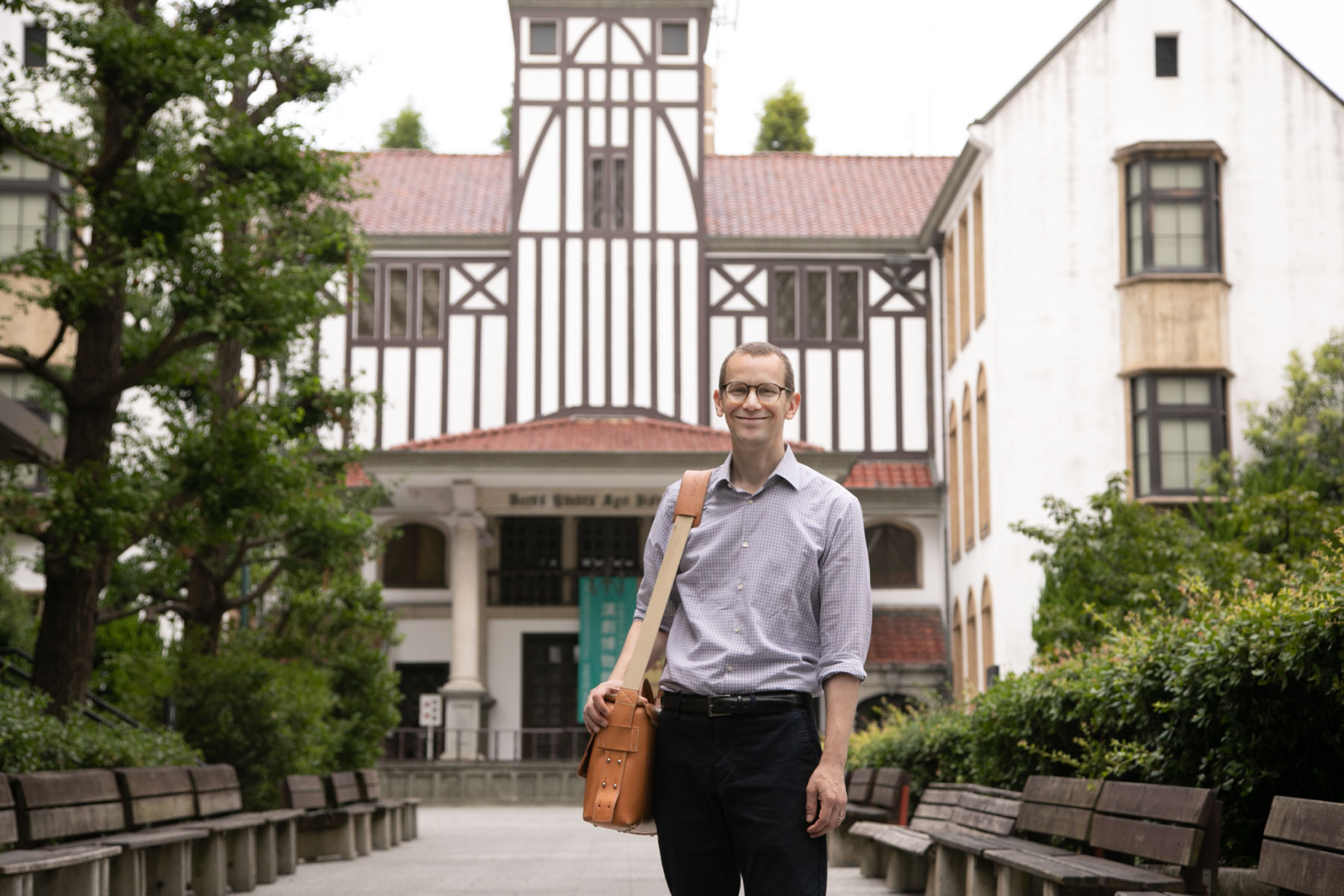 I hope to make an online archive where people can freely watch independent films
What type of research did you conduct for this field research?
First, I looked for magazines and fanzines related to independent films at libraries, archives, and even used book stores in Jimbocho. Documents on independent films are not kept in official libraries, and no one collects them, so they can be hard to come by. I had to find keywords one by one in independent film fanzines from the time, leaflets for screenings, and catalogs for film festivals, and use them to search for an overall picture of the independent film world at the time. It was like putting together pieces of a puzzle. For example, in the 1970s—if you looked at the events page of Pia magazine—it might have said that an independent film festival was held in come civic hall. By collecting this information, I could piece together the network of that time. This work took a lot of time. It would have been far less difficult to study Akira Kurosawa's Seven Samurai.
How do you watch the actual works?
In Japan, there have been three major independent film booms, in the 1930s, 1950s, and 1970s. For this research, I mainly focused on watching works from the 1930s and 1970s. I visit individuals and directors involved in production and have them show me their works, but this is not a simple task. It gets a bit technical, but 8 mm film does not have negatives, so you cannot make copies. There is only one original. Screening it even once can damage the film, so sometimes I need to develop a bond of trust before they will show it to me.
So you actually visit directors in person to get screenings. It must be difficult, but you can speak to them directly, so you can get a lot of out of it, is that right?
During this field work, I met with many directors and heard many stories.
In March I served as a judge at Yubari International Fantastic Film Festival 2018, which is a major film festival that screens many independent films. Many film directors gathered there, so I had more chances to interview them.
Next week, I will go to Osaka to interview Kazuki Omori. He directed Godzilla, as well as the film adaptation of Hear The Wind Sing by Haruki Murakami, and he was also a central figure in independent films of the 1970s. I also plan to speak with Masato Hara, who made many independent films at that time. Mr. Hara played a major role in the Japanese film history. He created an independent film screening group, and became a forerunner of independent film screenings in the 1970s. There are many things I must ask him, like what films specifically were shown at the time.
I have also spoken with Nobuhiko Obayashi, but many of the directors in the decade before him have already passed away. As you can imagine, a lot of information from that time is at risk of being lost if I don't interview him now.
How do you plan to use the results you gained from this research?
I hope to digest the documents I have collected so far and complete a book that compiles the history of independently produced films from the 1920s to the 1980s. I wasn't able to undertake research on the 1950s this time, so that will be my next challenge.
As a future project, I am planning to make an online archive of independent films. This is because most people cannot watch old independent films even if they want to, and many are kept in a vault or a locker somewhere by their director, so they are not in good condition. If they are not properly stored, then it is likely that they will become completely unscreenable in the near future. I am therefore cooperating with various groups involved in independent films to prepare a project in which old films will be digitized and made accessible online.
Next spring or autumn, as the first step in this process, I will try to screen 20 digitized films. Eventually, I hope to also put videos of interviews that I did with directors during this field work on the archive website. By making it possible for more people, and different people, to watch independent films, I hope to create an environment in which people who wish to research Japanese independent films—like me—can do so freely.
(Interview conducted in August 2018)